Login
Log in if you have an account
Register
By creating an account with our store, you will be able to move through the checkout process faster, store multiple addresses, view and track your orders in your account, and more.
Create an account
Blomsterkrans muses Wijzijnkees
16 Sep 2019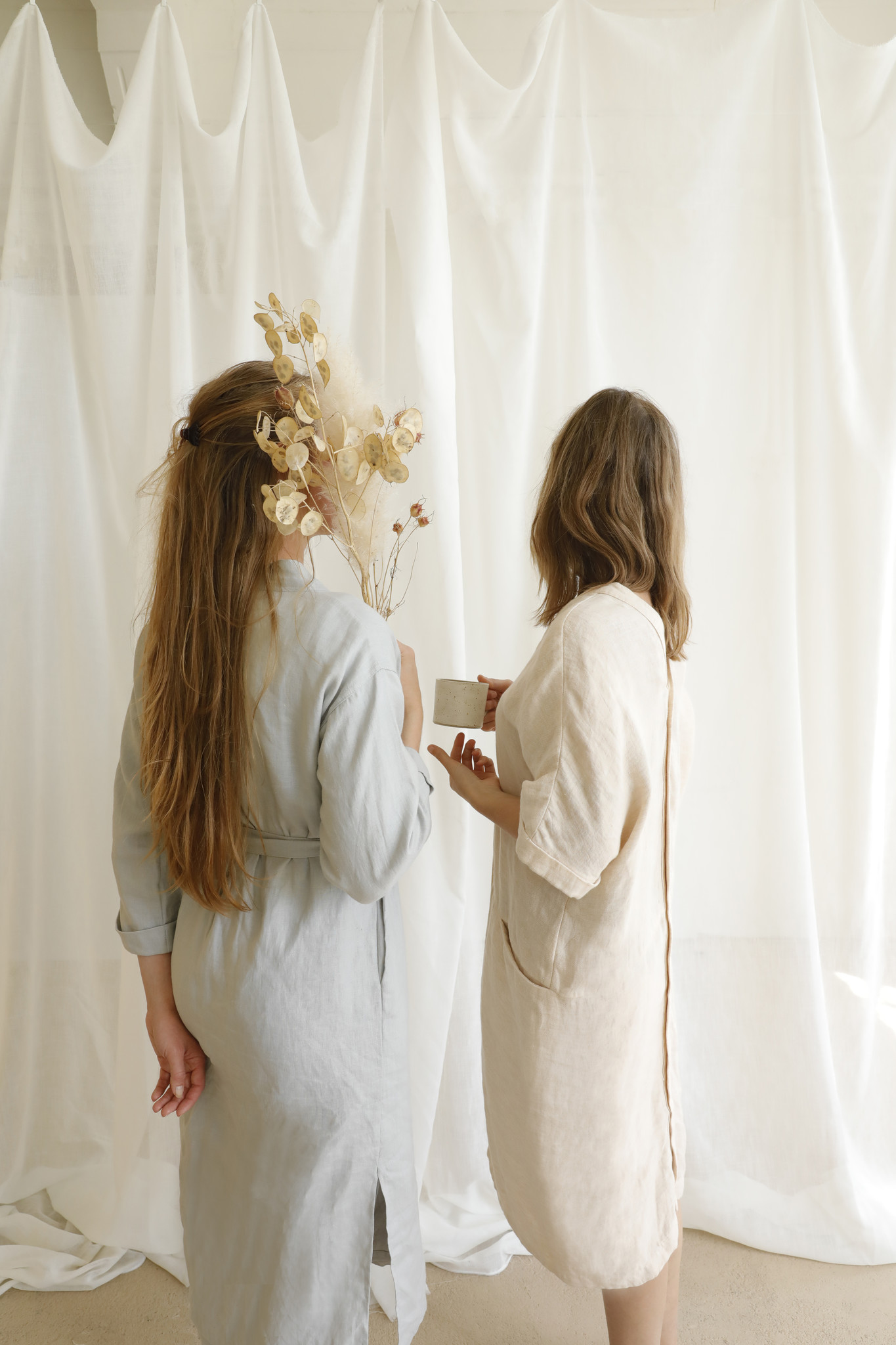 Introducing our Blomsterkrans muses Jitske and Dorien
Blomsterkrans muses from the start, Dorien and Jitske are the founders of Wij zijn kees, a creative studio specialised in styling, photography, identity and branding. Their work is minimalistic but rich in content, making a difference by a deliberate use of colours and structures. Wij zijn kees works for larger brands, but also has a true heart for smaller entrepreneurs that combine design and sustainability. Therefore, we couldn't be more happy to get in contact with them at the start of our Blomsterkrans adventure in 2017. In fact, it may very well be that Dorien and Jitske were the first we showed our wreaths (besides our family and friends of course) and gave us a hand in the world of Instagram. We asked Dorien and Jitskea few questions about their affiliation with flowers. Enjoy reading their answers below.
What is your favourite flower?
Jitske: I very much like spring flowers, especially when spring branches start blooming. Actually my absolute favorite is the Magnolia. For me, the Magnolia flower symbolises the transition from winter to spring season. It gives me energy. And I love the shape of the magnolia flower. Besides I can really enjoy dried flowers. Dorien: I don't really have one favourite flower, but I like "wild" flowers the most. The ones that you can find along the side of the road, in the meadow or in the forest. During walks I collect just about everything, as beautiful twigs, dried leaves, reeds, corn and other beautiful wild flowers. I love it to make a wreath from my self-collected flowers or to put them together in a vase. Some flowers are fresh at their best, others dry beautifully to new colours and structures when blown. For example, last year I found some remaining corn leaves on the field, which I used for making a garland for in our kitchen. The leaves slowly dried, which made the garland look even prettier.
How important are flowers to you?
Jitske: Very important, but I am not a person for large bouquets. You make me the happiest with a few beautiful flowers that I can place in a very subtle vase. Dorien: In our home you can always find flowers. For me, flowers are bound to emotion, connecting certain memories. I remember when I was young we had these huge hydrangeas in our front garden. Now when I see a broken hydrangea flower, I take it home and put it in water to keep this memory.
How do you use wreaths in your daily life?
Jitske: We use Blomsterkrans wreaths in various places in our studio. During a photo shoot when the light comes in nicely I can really enjoy the wreaths. Somehow things then come together; our studio space, the wreath itself and the shade of the wreath on the wall. Furthermore I like it that the wreaths last a long time and fit very perfectly in both an intimate or larger setting. Dorien: We use the beautiful wreaths of Blomsterkrans both in our studio and at home. In the studio there is always one that we use every now and then for shoots as styling object. At home I have a wreath in our bedroom, which I used before in the hallway. Actually I move the wreath throughout our home, depending on my mood and the combination of the wreath with other styling objects, colours and light incidence.
We would like to thank Jitske and Dorien for their beautiful answers and continuous support. The two of you are a true source of inspiration.